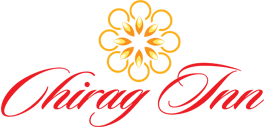 Welcome to Chirag Inn
Chirag Inn- A hotel with a heart and a heart full of hospitality In a city like Trivandrum- God's own capital of God's own country- Chirag Inn has crafted a niche by offering amicable service to make customers happy and pretty much everything else takes care of itself.
Chirag Inn is a business Hotel strategically located just opposite to the "Huzur Kacheri" (Old Secretariat) at MG road, near to many of the city's most exciting land marks. The Hotel is nestled in an alluring building, close to one of the Hop-on Hop-off bus stops and about 1 km away from Railway station and KSRTC main bus stand. International airport is just 10 minutes away.
The Chirag Inn has 44 Luxurious rooms and suites with ample space and features that cater to the most elite of client's requirement. Rooms are economically priced that suite everyone's pocket and does not compromise on features giving it a warm, intimate feel. All rooms are air-conditioned with a private bath room, and a clean space to put your heads down and keep your belongings safely. The hotel also has a multipurpose Hall suitable for conference, Board Meeting, Business meeting, Birthday Party, Get- together etc.The multi cuisine restaurant is a place to replicate your favourite dish. We have Chefs who can guard your taste buds by providing a variety of dishes ranging from nadan to continental surprises.
We have the best of the best employees who are dedicated committed and inspired to deliver great service. Our motivating mantra is always "Adithi devo Bhava".
Our Restaurant

Malabar Paradise: Multi Cuisine
The cuisine of Malabar has been influenced by various cultures. The flavours of Arab, Brahmin, Zamorin and Chirakkal cuisines have been incorporated into Malabar cuisine, making it a distinctive one.

Thanal: Roof Garden
Seafood dishes are usually developed within a cuisine or characteristic style of cooking practice and traditional Kerala. We've got over 25 mouthwatering fish & seafood recipes for you to choose from.

Swagath: Pure Vegetarian Restaurant
Discover tasty vegetarian and vegan ethnic recipe from ethnic cuisines around the India. We have an exclusive Restaurant and separate Kitchen for Vegetarian cuisine services.
Menu Card
Event Hall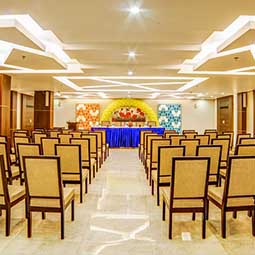 Conference
With a capacity to accommodate over 180 persons, Chirag Inn is indeed the ideal place for conducting corporate meetings. Both the conference hall and board rooms provide internet facility with Air Conditioned atmosphere. Well designed interiors and facility make our hotel one of the best luxury business hotel in Trivandrum.
Book Now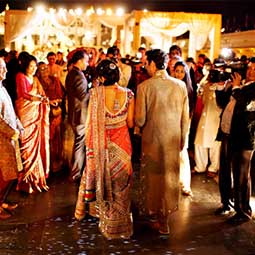 Celebrations
Hall can facilitate Birthday Parties, Wedding anniversaries, Receptions with Banqueting facilities for making your parties memorable. The hotel is renowned for its catering services and meticulous orchestration of both grand occasions and intimate gatherings. .
Book Now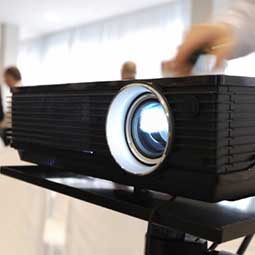 Seminars
A dream hall in the heart of Trivandrum city for all occasions.Most suitable for presentations, previews, seminars, high level executive meetings, product launching, press conferences, which can accommodate 150 guests. Facility for serving snacks/tea/soft drinks. This hall is aesthetically designed with built in HD Video projection, 150'' Projection screen, 7.2 audio system, Blu ray/Hard disc/ DTH Play back systems.
Book Now